Awards
At
my-money.ie
we put a great deal of effort into ensuring that our interactive web portal continues to provide unbiased, impartial, financial information and expert advice from a trusted financial expert.
We are passionate that financial education must be, a learning experience which is why it is very important to us that people emerge feeling that their knowledge has improved as a result of what we do.
We want to empower and inspire people to improve and develop knowledge of their financial well- being, and to give them the opportunities and resources to take control of their financial future.
We are very proud to have our efforts rewarded and recognised so quickly and a sample of these awards and finalist nominations are below.
2013 Shortlisted in the Samsung Digital Media Awards for the Best Financial Services website 
2014 Shortlisted for Best Financial Broker in the LPI Awards
2015 Winner of Best Financial Broker in Munster at the LPI Awards
2015 Shortlisted for Best National Corporate Broker in the LPI Awards
2015 Shortlisted for Best Overall Financial Broker in Ireland in the LPI Awards
2016 Shortlisted for Best National Corporate Broker in the LPI Awards
2016 Winner of Judges Special Award for Innovation
2016 Shortlisted for Best Innovation in Financial Services (our financial wellness programme) in the Moneymate Investor Awards
2016 Shortlisted for Financial Services Insurance Provider in the Moneymate Investor Awards
2016 Shortlisted for Financial Services Life and Pensions Provider in the Moneymate Investor Awards
2016 Shortlisted for Financial Services Firm of the Year in Business & Finances Business 2 Business Awards
2016 Shortlisted for B2B eCommerce award at the Realex Payments eCommerce Awards 
2016 Winner Best Services: Financial, Fintech and Telecoms Realex Payments eCommerce Awards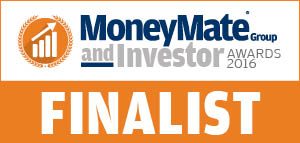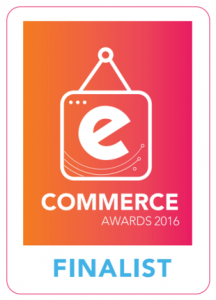 2017 Shortlisted for Best Life and Pensions Broker in the LPI Awards
2017 Shortlisted for National Corporate Broker in the LPI Awards
2017 Shortlisted for Best Munster Broker in the LPI Awards
2017 Shortlisted for Best Innovation in Financial Services in The Longboat Analytics Financial Services Awards 2017
2017 Shortlisted for Financial Services Insurance Provider in The Longboat Analytics Financial Services Awards 2017
2017 Winner for Financial Services Life and Pensions Provider in The Longboat Analytics Financial Services Awards 2017